Summer heat stress is one of the number one tree killers I run into. Okay, realistically no tree ever dies from just one problem, but rather a cumulative affect of many stress factors. Heat and drought stress are stress factor that almost all trees in the central Texas area deal with on an annual basis. So, if your tree has some other factor stressing it out, the summer heat might be the straw that breaks the camel's back. I see more trees die during the summer time than any other time of the year.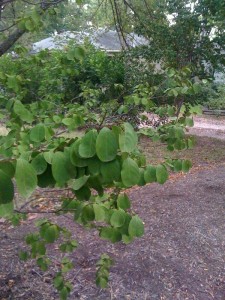 Some trees suffer from heat stress more than others. For example, live oaks and cedar elms cope very well; sycamores and cottonwoods with will begin shedding leaves with moderate heat levels if water is scarce.
One important factor to consider when trying to quantify damage from heat stress is to take note of the date when your tree loses all its leaves. My experience has been that if a tree can hold its foliage through July into August then it will usually leaf out full the following spring. In some cases the tree will even put on a new set of foliage in September to effectively produce more sugars for itself through the fall growing season. Worst case scenario is if your tree succumbs to a heat wave in the spring. We'll often get a hot spell in April or May that will reach 100F. If your tree loses all its leaves this early it probably won't bounce back.